Imagine the winter wonderland of a legendary ski resort at the heart of the Alps
Discover the true soul of Zermatt at the foot of the Matterhorn. Savor in the comforts of a mountain haven where the only requirement is that you let yourself go or enjoy the bustle and energy of a ski town surrounded by pristine snow-capped mountains.
With the holidays coming up, we can't help but think about the places we would love to visit this winter. This year may not be the year to travel, but we can certainly give you options when you are ready.
Although known for skiing during the cold months, the Alpine region is beautiful in summer, spring, and fall. No matter when you decide to book your dream vacation to the Alps, there is always plenty to explore.
For stays of three nights minimum, your first night will be free.
These destinations are part of Michel Reybier's portfolio of properties, and with the reopening of Switzerland's ski resorts, he is delighted to invite you to partake in a special offer.
"WE ARE ALL EAGERLY LOOKING FORWARD TO BEING ABLE TO ENJOY ONCE MORE – IN COMPLETE PEACE OF MIND – BEAUTIFUL EXPERIENCES IMBUED WITH EXCELLENCE, AUTHENTICITY, AND SIMPLICITY, SURROUNDED BY OUR LOVED ONES."  Michel Reybier
Choose among three of their iconic establishments in Zermatt and properties in Crans-Montana and Davos.
Delight in all the mountains has to offer while indulging in your favorite winter activities at one of these five exceptional properties.
Each has its own distinct personality but they all share a common philosophy of delivering the ultimate in refinement and creating the perfect setting for moments of pure bliss and joy.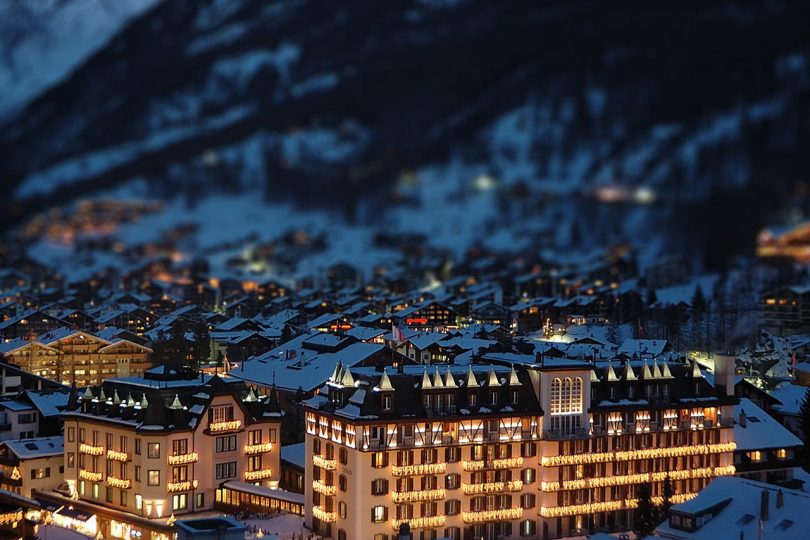 This offer may be redeemed at the Crans Ambassador, InterContinental Davos, Mont Cervin Palace, Hotel Monte Rosa, and Schweizerhof Zermatt.
For non-consecutive stays of three nights minimum during the winter 2021 season (offer not valid December 23, 2020-January 2, 2021 and February 13-20, 2021 inclusive). This offer cannot be combined with any other offers.
All room and suite categories (single or double occupancy).
All properties are operating in accordance with current health guidelines on social distancing and other preventive measures at all levels.
For more information or to reserve your stay, please contact the teams at these properties at +41 44 266 23 00.
---