If there is anything that this pandemic has taught us, it's to reach out to those we love, more often.
Human life does not exist without Mother. This year let's make sure that we pay extra special attention to our mothers and grandmothers.
Whether you buy something already gift-wrapped from her special shop, and have it sent directly to her, or opt for a beautiful bouquet of flowers, or take the time to thoughtfully purchase a present yourself, our editors have found Mother's Day ideas that are bound to show her how important she is, even if you can't be there to celebrate in person.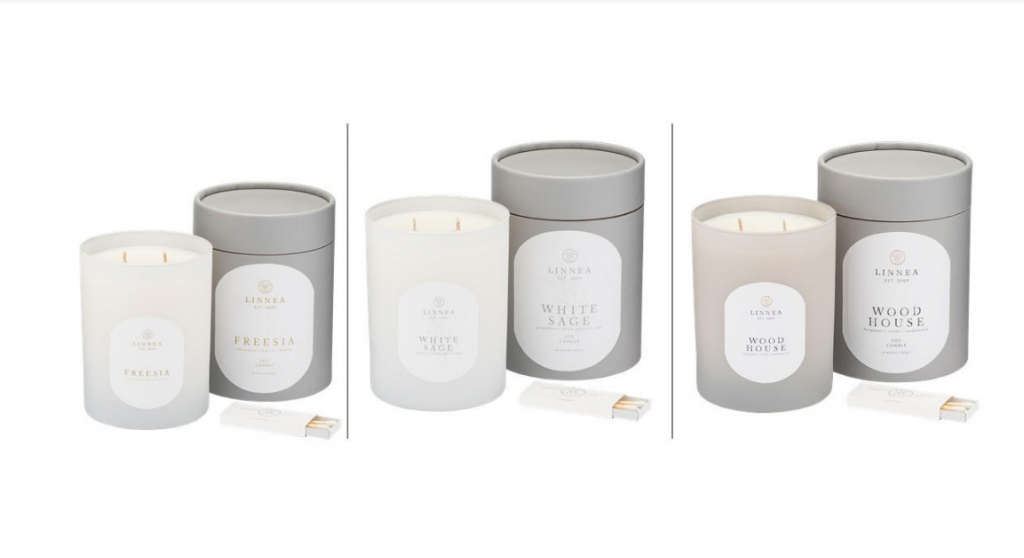 LINNEA candles offer three distinctive collections designed to invoke precious memories and transport you to faraway places. Our editors cannot get enough of Linnea scented candles. While each collection (Classic, Spring, and Herbal) has an assortment to choose from, we picked these three as perfect gifts for Mother's Day.
Wood House (Classic Collection): Create a customized sensorial experience that suits your mood with The Classic Collection or enjoy each fragrance on its own. Mom will enjoy the warm and woodsy scents of Wood House, a blend of bergamot, violet, and sandalwood.
Freesia (Season Collection): Highlight the Spring season and Mother's Day with thoughtful blends to stir and awaken the senses. Freesia's aroma of Anjou pear, freesia, and vetiver is like a subtle spring breeze.
White Sage (Herbal Collection): Our favorite scent for spring, clean and fresh. Inspired by rich soil between our fingers, the Herbal Collection is a homage to Mother Nature herself. Inspired by sage smudge sticks and culinary herb gardens, White Sage features notes of Petitgrain, white sage, cardamon cedar, and black pepper.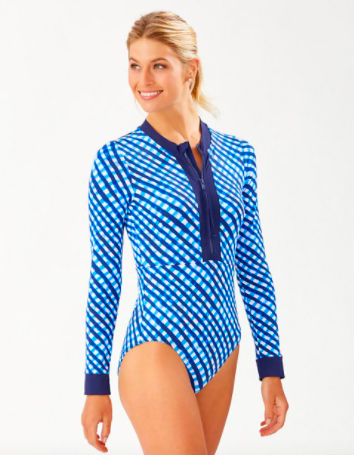 Harbour Island Gingham Long-Sleeve One-Piece Suit, this irresistible, comfortable, and eye-catching. Seriously, it's about time we see a suit that looks this glamorous and fits like a glove. Tommy Bahama's apparel and beach gear collections offer built-in sun protection using fabrics with 30-50 UPF (ultraviolet protection factor), mom will love this feature. Women's sportswear and most beach gear feature UPF30 while women's swimwear features UPF50, which blocks 98% of the sun's rays. This is the perfect gift for Mom, she will have everyone asking where she purchased this elegant swimsuit.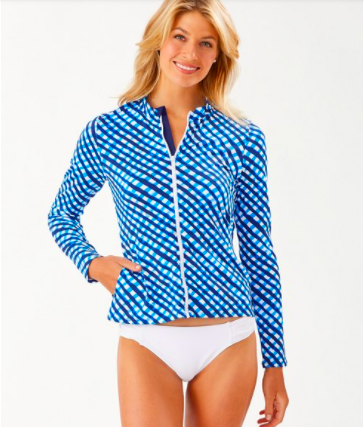 "Every time I wear the jacket I'm stopped and ask where I got it from." This is the jacket to have in your wardrobe this season. While shopping for Mom, be sure to order this comfortable, Harbour Island Gingham Long-Sleeve Rash Guard. Our team is in love with all of Tommy Bahama's 2021 beautifully bright, seasonal colors, just the perfect fit and Mom will ready for anything.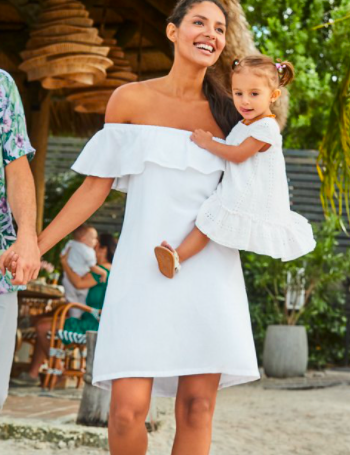 Pre Mother's day purchase, order today, so that Mom is ready for anything, with this Linen-Blend Off-The-Shoulder Classic style meets comfort, Mom will thank you for sure, this year you hit the mark!
One of our best finds in 2020 STAX. We love this brand of activewear, it is the most comfortable brand, ever. You do not feel poured into them, never uncomfortable and they look FAB! This fashion-focused, figure-flattering premium sports-luxe activewear for both performance and lifestyle, created by Founder and Creative Director Don Robertson alongside Co-Owner and Brand Manager Matilda Murray. Prioritizing high quality whilst demonstrating luxury at affordable prices, STAX. blends a perfect mix of both fitness and fashion, dressing every person at every size, STAX.
Life began with waking up and loving my mother's face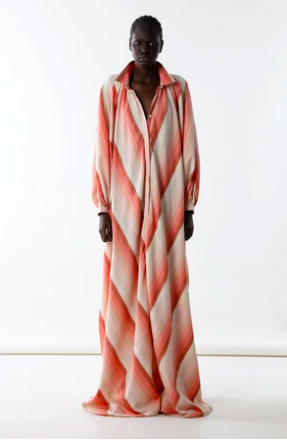 TOUAREG DRESS 2CM PINK DEGRADED STRIPE
Launched in 2013 by New York fashion photographer Randall Bachner, Marrakshi Life embraces comfort and craftsmanship. Taking key style elements from the traditional Moroccan wardrobe, an in-house team of local artisans helps create original, contemporary, and wearable design pieces. Randall describes his atelier in Marrakech as a community rather than a factory. He uses sustainable, low-impact production methods with garments, mom will be proud to wear.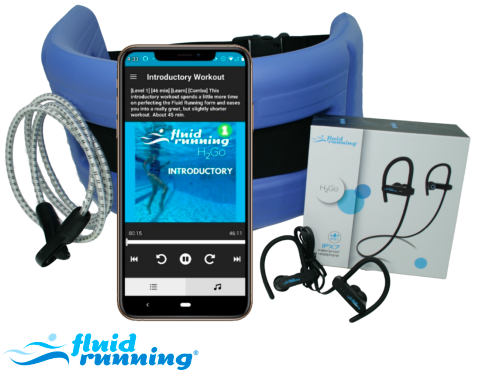 Swimming is my go-to sport, you have likely seen grandmothers enjoying water aerobics in a Florida gated community and laughed silently as they attempted to exercise "elder style." This is probably what you picture if someone says, "water workout."
Not so fast…Fluid Running is a serious aquatic high-tech workout developed by certified trainer Jennifer Conroyd after she was injured and needed to rehab to run a marathon. Fluid running workout uses a flotation belt and Bluetooth, with a pair of waterproof headphones that connect with the Fluid Running app. Listening to music-backed workouts. You will enjoy, beginner to extremely advanced workouts led by Jennifer. Don't worry about your phone's safety as it will stay dry in your bag. Remember, these workouts are performed in deep water such as a pool, lake, or bay. Swimming and water exercise are some of the best and safest ways to stay in shape. Give the gift of health to Mom this Mother's Day!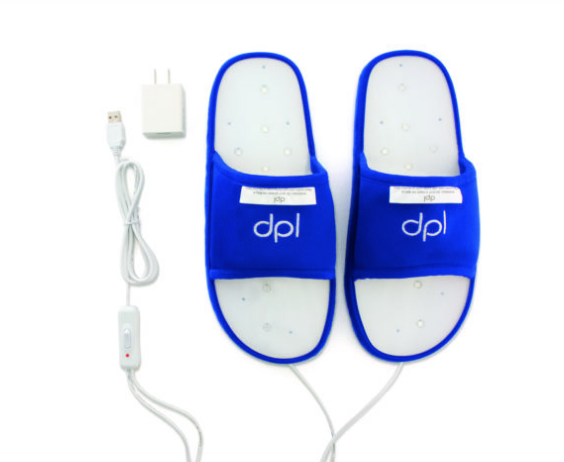 Do your feet hurt at the end of each day? Many of us spend most of the day on our feet. We can definitely appreciate this new dpl® Slipper Foot Pain Light Therapy. FDA-approved OTC device eases foot pain while finally relaxing around the house. Medically proven to relax muscles and relieve muscle pain. Now this is a gift for mom!
No more running to the store to get your mom's favorite carbonated beverage. Drinkmate, carbonated beverages, not only cut back on trips to the store but also on plastic, and aluminum waste. Can you say recycle? Drinkmate, soda maker with a patented Fizz Infuser can carbonate virtually any beverage. The perfect gift for the carbonated mother!
To describe my mother would be to write about a hurricane in its perfect power.
The FDA cleared SONIQUÉ MINI is a facial cleansing breakthrough that combines the soothing, restorative treatment of red, infrared red and amber LED light therapy trusted and recommended by skin care professionals, making it the ultimate skincare cleanser. Red infrared light therapy stimulates natural collagen and elastin for the reversal of fine lines and wrinkles. Improves skin's overall texture. Sonic vibrations will massage the skin and open pores for a deeper cleanse and the waterproof design makes it easy to incorporate into mom's daily routine.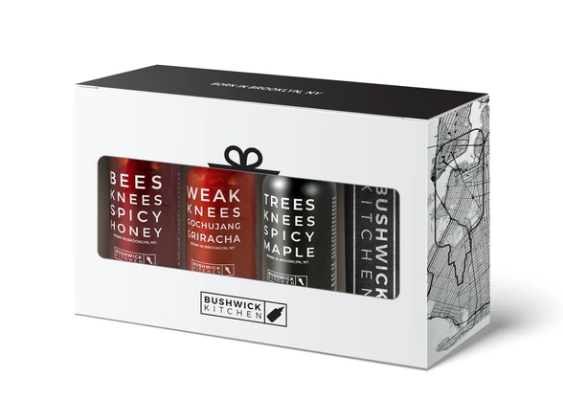 Bushwick Kitchen's gift sets Threes Knees Spicy Trio including their best-selling Spicy Honey, Gochujang Sriracha, and Spicy Maple, will have mom saying thank you for this Mother's Day.
Seeds of Wellness SOW® is truly a delicious line of chia-based products that help to incorporate the nutritional properties of seeds in various types of preparations. Trust us, we were leery at first but then once sampling these delicious chia milk and pasts, we were blown away. Easy, delicious, and healthy. SOW's methodology "from the field to your plate" they are sure to control the entire process, from the chia to the plant and how it's cleaned, and processed. Even how their products are packaged and distributed. The benefits of SOW products they are ideal to help your Mom balance both her's and your daily diet. Give Mom a healthy choice, this Mothers Day!
Motherhood is the exquisite inconvenience of being another person's everything
Virginskin anti-aging cream
One of our all-time favorites has been rebranded and back out for consumers. Dr. Lefkovits created Virginskin through his deep knowledge of botanical actives and their benefits in treating skin. By working with multiple botanicals over time, he developed a cream that not only soothed post-treatment, but could also firm, plump, and smooth the skin to the highest standards that he and his patients demanded. His formula was a breakthrough and essential to the skin health of his patients, who loved the new glow in their skin. Today, Dr. Lefkovits' legacy is carried on proudly and passionately by his daughter-in-law Andrea Lefkovits. Natural ingredients such as acacia flower extract, Centella Asiatica, jojoba, Mimosa Tenuiflora bark extract, Sheabutter, and Squalane, Virginskin is a nourishing cream that feels luxuriously smoothing.

ReGen De Peau Platinum is an innovative, natural skincare backed by science that disrupts the way you age with powerful treatments of healing, lifting, and wrinkle reduction. One product… One application… One minute. Two times daily! It is made up of four-ingredient complexes, MDI complex, UGL Complex, BMPX Complex, and the organic Japanese Blue Lotus flower extract, known to be a miraculous turnaround in anti-aging. Apply a dime-size portion directly onto your skin, each to the forehead, cheeks, chin, and neck with a firm tapping motion to expedite penetration and energy into the outer layer of your skin. Mom will experience a cooling, tingling sensation for a few seconds. Give mom the gift of anti-aging.
Everything I am, you helped me to be
When you think of Ladurée, you think delicious macarons, pastries, and oh their delicious Club Ladurée, think again!
La DoubleJ and the Parisian la Maison Ladurée are excited to announce an exclusive collaboration launching in time for Mother's Day. The 12-piece collection brings the Milanese lifestyle brand's happy maximalist homeware together with Ladurée's delectable sweets.
Reinforcing La DoubleJ's commitment to celebrating women and wellness, the collaboration draws upon the deeply personal and spiritual practice of the brand's founder, J.J. Martin, and dives into themes of motherhood, fertility, and the spiritual concept of the sacred feminine. This is realized through the Tree Of Life print, a verdant La DoubleJ artwork, designed in-house in honor of the ancient Tree Of Life archetype, a symbol of fertility, renewal, life cycles, and all types of motherhood for everyone.
Framed by the soft pink and pistachio green shades of Ladurée's world-renowned macarons, the collaboration ranges from La DoubleJ's first-ever Teapot, an exclusive design crafted in fine porcelain by Italian manufacturers Ancap, to cotton twill Aprons and a new porcelain Goodie Jar, perfectly shaped to stash macarons. Sets of seven and 13 macarons will be housed in La DoubleJ printed confection boxes, available exclusively at Ladurée stores. This is calling your mother's name this Mother's Day.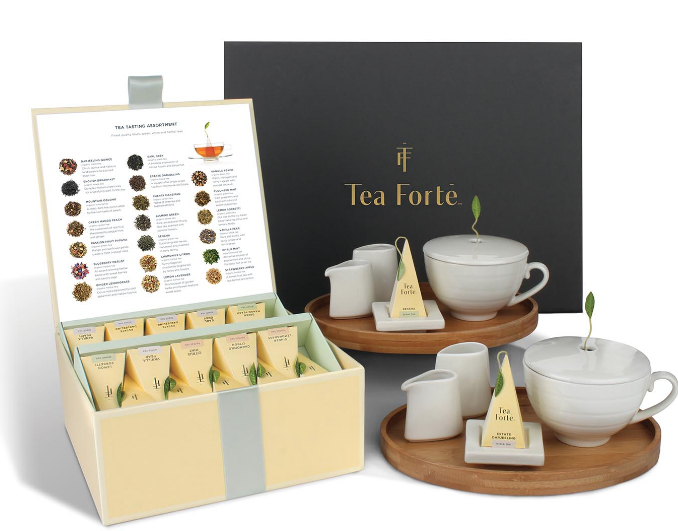 Downtown is crazy about their afternoon tea. Perfect timing for This Ultimate Gift Set with the ultimate tea experience for two. Featuring a Tea Tasting Assortment Tea Chest of 20 blends, forty signature silken pyramid infusers in all, is our most expansive selection of premium gourmet teas. Also includes are two signature Café Cup presentations: two lidded porcelain Café Cups, two bamboo oval serving trays, two orchid white Tea Trays, and two porcelain Sugar & Creamer Set. This gift set is presented in a keepsake slate grey gift box with elegant gold foil Tea Forté lettering, with your Moms name on it!
The perfect introduction to the Tea Forté experience. Beautifully packaged and always appreciated, this curated tea collection is a most welcome presentation of the world's most extraordinary teas. The Tea Tasting Assortment Presentation Box contains 20 pyramid infusers, two each of the following 10 blends: African Solstice (herbal tea), Black Currant (black tea), Chamomile Citron (herbal tea), Earl Grey (black tea), Ginger Lemongrass (herbal tea), Green Mango Peach (green tea), Jasmine Green (green tea), Raspberry Nectar (herbal tea), White Ambrosia (white tea), and White Ginger Pear (white tea). The open lid reveals a detailed tasting menu.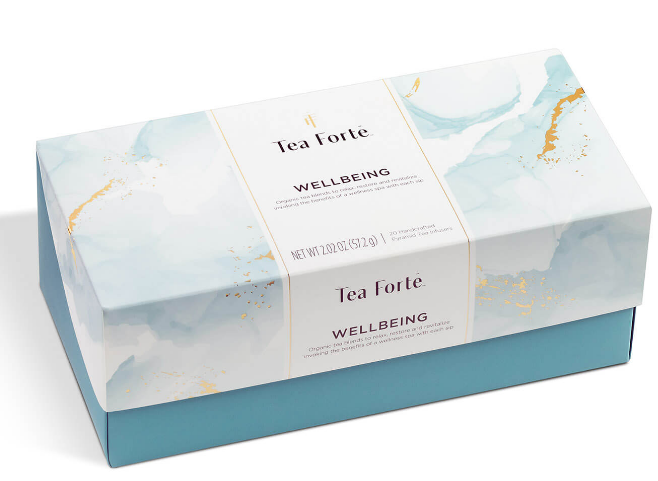 Give Mom a chance to relax, restore and revitalize her mind and body with this wellness-focused tea collection, inspired by the elegance and holistic knowledge of fine luxury spas. Organic green tea blends and herbal tisanes come together to support a glowing complexion, enlivened spirit, fortified defenses, calm state of mind, and purified sense of tranquility. The Wellbeing Presentation Box contains 20 pyramid infusers, four each of the following blends: Defense (green tea), Invigorate (green tea), Purify (herbal tea), Radiance (herbal tea), and Serenity (herbal tea). The open lid reveals a detailed tasting menu. All teas in this collection are USDA Organic and Kosher Certified.
Take Mom out for a delicious meal at one of our new favorites Charlie Palmer New York City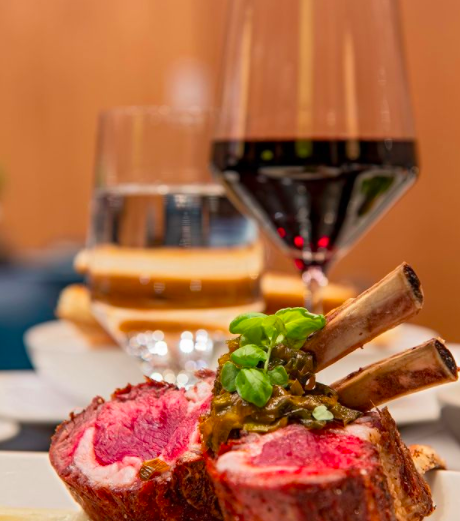 Charlie Palmer Collective grew out of Aureole, American cuisine pioneer Charlie Palmer's landmark restaurant. For 30 years it has been one of New York City's most celebrated restaurants, garnering 13 Michelin stars and two James Beard awards. Traveling, no problem you can find coast-to-coast locations by Charlie Palmer award-winning restaurants and luxurious boutique hotels in beautiful significant historical locations and each designed with distinctive personalities to provide unique experiences. If you have not been to Charlie Palmer's it's time, take mom out for Mother's Day this year!
There is no role in life that is more essential than that of motherhood
You might just want to give Mom a break from grocery shopping. You can find everything you want and more at Eataly Downtown. Think about it, fresh Italian cheese, pasta, fruit, meats, seafood all delivered right to your door. Want to make mom dinner but you're still learning, no problem, contact Eataly they will provide you with just the right supplies to make a delicious home-cooked meal. Or order in, Eataly will be sure to deliver the same quality meals from their chefs. Here we chose bundles, we like to stock our pantry so that we are ready for one or more guests. Now that's Italian!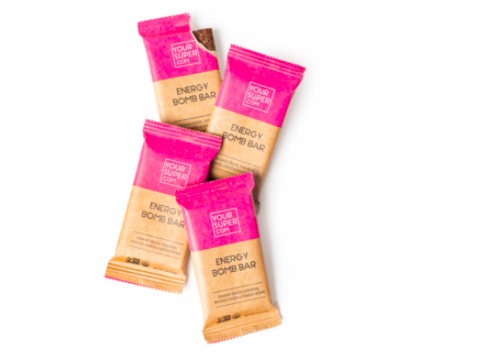 Help Mom's cravings with Chocolate Lover, combat stress with Golden Mellow, and help her sneak in a full serving of veggies with Super Green. These delicious healthy choices include a full serving of our best-selling superfood mixes, absolutely no fillers or additives, and 100% organic ingredients. Now you can take the power of superfoods anywhere with Super Bars and we at Downtown do just that!
Book Mom the perfect getaway, she does everything for you, now it's time to pamper her. Whisk Mom off to the heart of Ibiza, to this luxury boutique hotel Cas Gasi offering exclusive accommodation in Ibiza to those looking for a peaceful haven within easy reach of the island's delights.
Our bags are packed for this beautifully restored country home is set on four hectares of the picturesque Mediterranean landscape of pine forests, orange and olive groves, almond, fig, and carob trees plus organic vegetable plots. A relaxing hideaway in pure surroundings. I don't know about you but my bags are packed just in case my daughter decides to give me this much-needed vaca for Mother's Day!
Making memories, just got fun! Polaroid unveils the newest, and the tiniest member to join their family. The Polaroid Go camera. Just 4.1 inches long, 3.3 inches wide, and 2.4 inches tall, the Polaroid Go is the smallest analog instant camera in the world. Polaroid's greatest, and most exciting new launch in decades. Designed as a wearable creative companion, the pocket-sized Go camera leans on Polaroid's iconic heritage of design while simultaneously creating a new format of instant cameras for a new generation. Features include a newly developed selfie mirror, self-timer, long-lasting battery, dynamic flash, double exposure, and travel-friendly accessories – making it easier for anyone to capture memories wherever creativity takes them. Accompanying, their launch is the Go film, reimagining Polaroid's classic square format in the smallest analog film the brand has ever produced. Give mom this new polaroid and watch the magic happen, on film!
We believe! The dpl® Joint Wrap Pain Relief Light Therapy is the most versatile joint pain relief device that's both medically proven and clinically tested. Unlike a heating pad, infrared light therapy works below the skin's surface-reaching deep tissues. stimulating cells and increasing circulation to target pain at the source. Powerful pain relief LED lights using IR (infrared) and red wavelengths, the dpl] Joint Wrap Therapy promotes circulation, accelerates healing, and reduces inflammation. Used by professionals, athletes, and physicians, it benefits pain resulting from arthritis, joint injury, tendinitis, muscle pain, and more. Plus, it's a safe, natural solution for all skin types with no side effects. Mom will thank you for this new device this Mother's Day!
The influence of a mother in the lives of her children is beyond calculation
One of our team's favorite sweets! A limited release 16 piece Mother's Day collection is a flavorful display of your love and gratitude for everything mothers do. Beautifully handcrafted and infused with layers of delicate flavors, this collection displays admiration for the most important woman in your life, your Mom. Enrobed in buttery white chocolate, our Lemon curd apricot truffle is a blend of intense citrus balanced with the golden sweet flavor of apricot at the center. This Raspberry rose petal truffle is infused with aromatic notes of rose petals and sweetened with raspberries that gently unfold onto your palate, all wrapped in creamy milk chocolate. A decadent box filled with florals, fruit, and intricate flavors, this special collection recognizes all the care and dedication mothers put forth for their families every day. Trust us our entire office can attest to these delectable bites, we cannot get enough and neither will you mom this Mother's Day!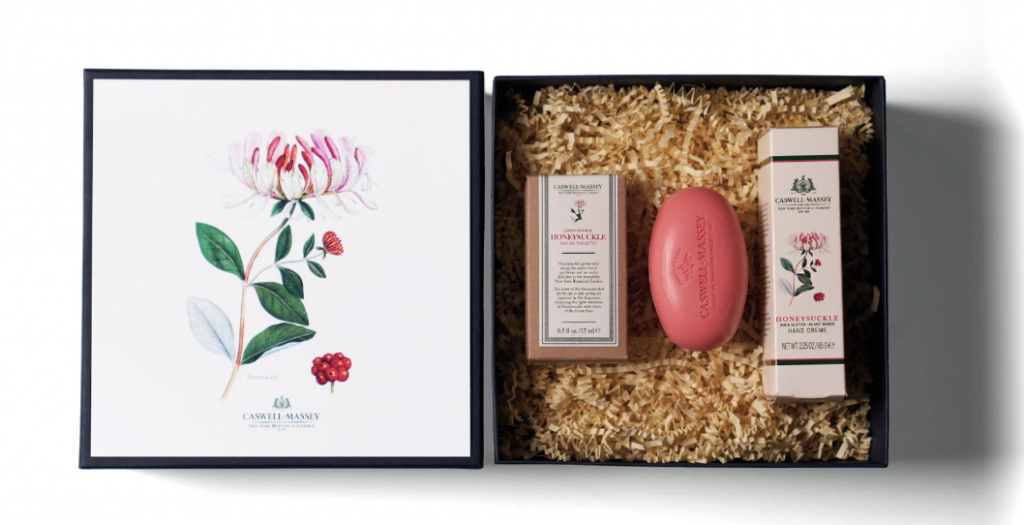 Together with the master gardeners at the New York Botanical Garden and renowned perfumer Laurent Le Guernec, Caswell-Massey's NYBG Living Florals Collection brings the experience of the garden to your home and is the ideal Mother's Day gift. Available in three single-note fragrances Lilac, Gardenia, and Honeysuckle, plus two premium rose fragrances—Beatrix Rose and RÒS—and two orchid fragrances—Orchid and VIC—that represent the complexities found in the garden's most prized florals. Give a gift that gives back to mom, this Mother's Day, because a portion of the proceeds from the sale of these products will support the New York Botanical Garden's work in plant research and conservation, horticulture, and education. What could be better than giving and then your gift, giving?
For the sensitive tummy mother, we have a new brand just for you. These did not last long in our office. Raised Gluten Free is a women-owned business bringing to market the ultimate comfort food for those with food allergies. Sweet and savory pies, and yes we sampled almost all of them! Made in small batches at a dedicated, certified gluten-free bakery in Northern California, the plant-based offerings are not just gluten-free, not just vegan, they're both and more. The artisan products deliver indulgence that's also free of dairy, eggs, and peanuts, Kosher Pareve, and Non-GMO Project Verified.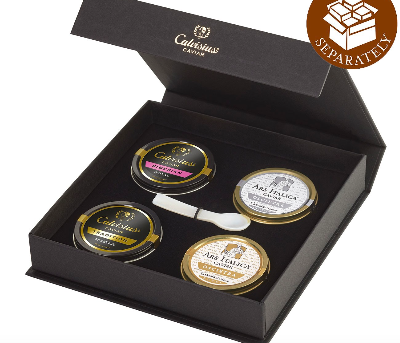 Eataly has unique gifts for Mom. Calvisius begins within the small town of Calvisano, situated between Venezia and Milano. There, you will find Agroittica Lombarda, the most prolific caviar farm in the world, producing 25 tons of eggs per year. This project of farming endangered fish in freshwater began in collaboration with the University of California: Davis and a Pacific species of White Sturgeon. This four-pack of caviar comprises Royal, Classic, Tradition, and Siberian caviar, all sourced according to sustainable methods from the Caspian Sea to the Pacific Coast.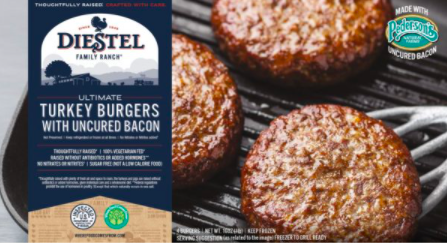 Mom will be in savory bliss with this ultimate turkey burger from Pederson Farms. Seriously it's delicious and with zero sugar, nitrite-free, uncured pork bacon making this the best turkey burger she will ever taste. These ultimate burgers are freezer to grill ready. It's your turn to make mom dinner, easy to make but not to forget.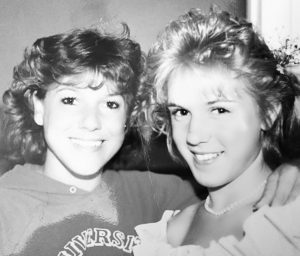 "Being a mother is the greatest gift, yet it is sometimes the most under-appreciated role. It's hard to find that balance between supporting and defending without overstepping that fine line. Every mother thinks they got it wrong at one time or another, but the truth is, no matter what mistakes we may make, we still get it right. We bring life into this world, and the lives we give will go on to become extraordinary individuals. They will remember who taught them to tie their shoelaces, button their shirts, and comb their hair. We glow with pride and smile when we witness our children living their lives, because hopefully, we have given them the tools to succeed." Grace A. Capobianco
Happy Mother's Day!